Power of the Purse 2018
Two volunteers at our annual Power of the Purse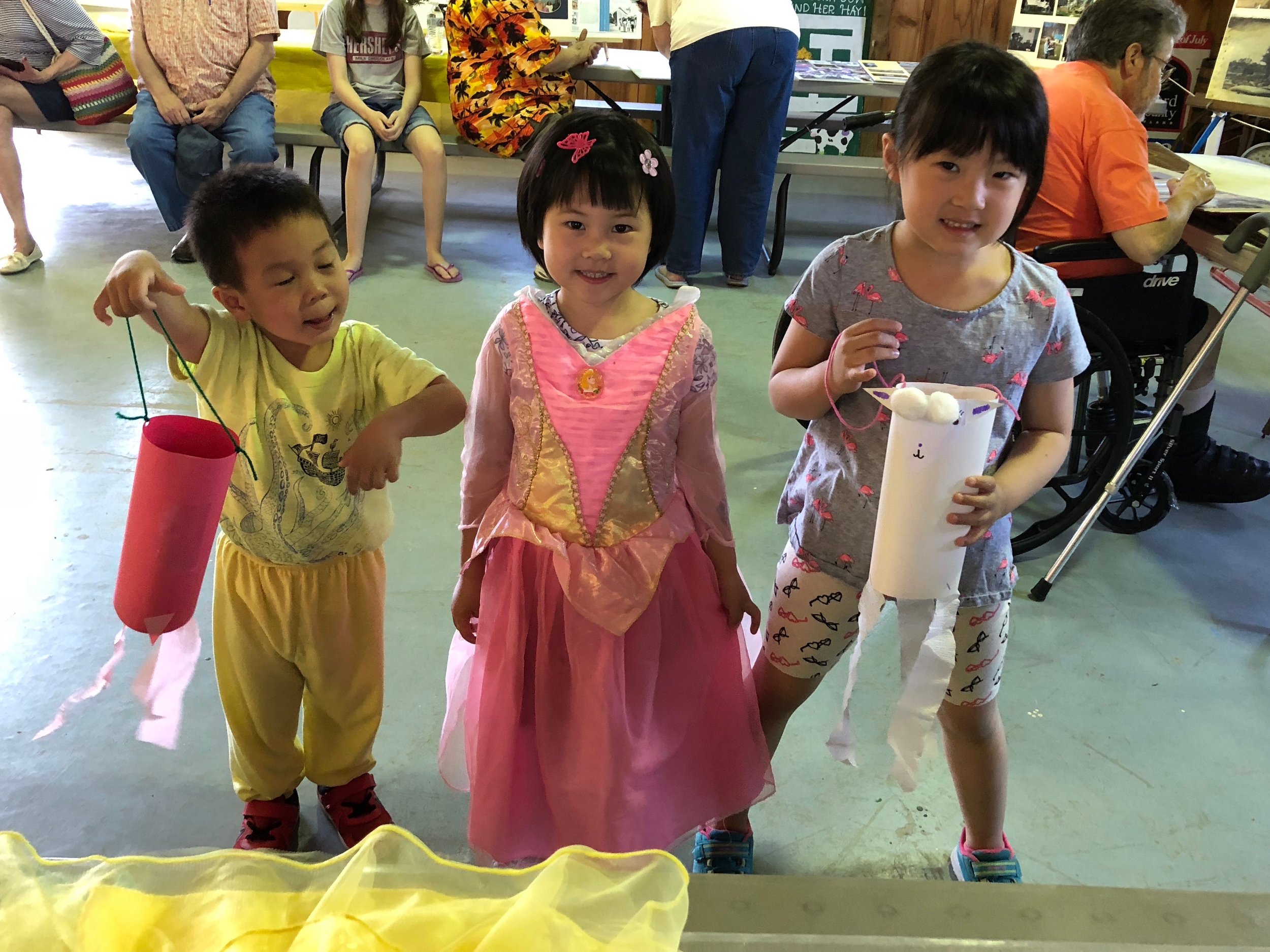 Cherrybration Days at Clark's Elioak 2018
Kids enjoy dressing up and making crafts at Cherrybration Days at Clark's Elioak Farm
Pink Greens 2018
Golfers brave the rain during our annual Pink Greens Golf Tournament
Planting at Miller's Grant
Blossoms of Hope and Miller's Grant got together to celebrate the planting of trees in the new community.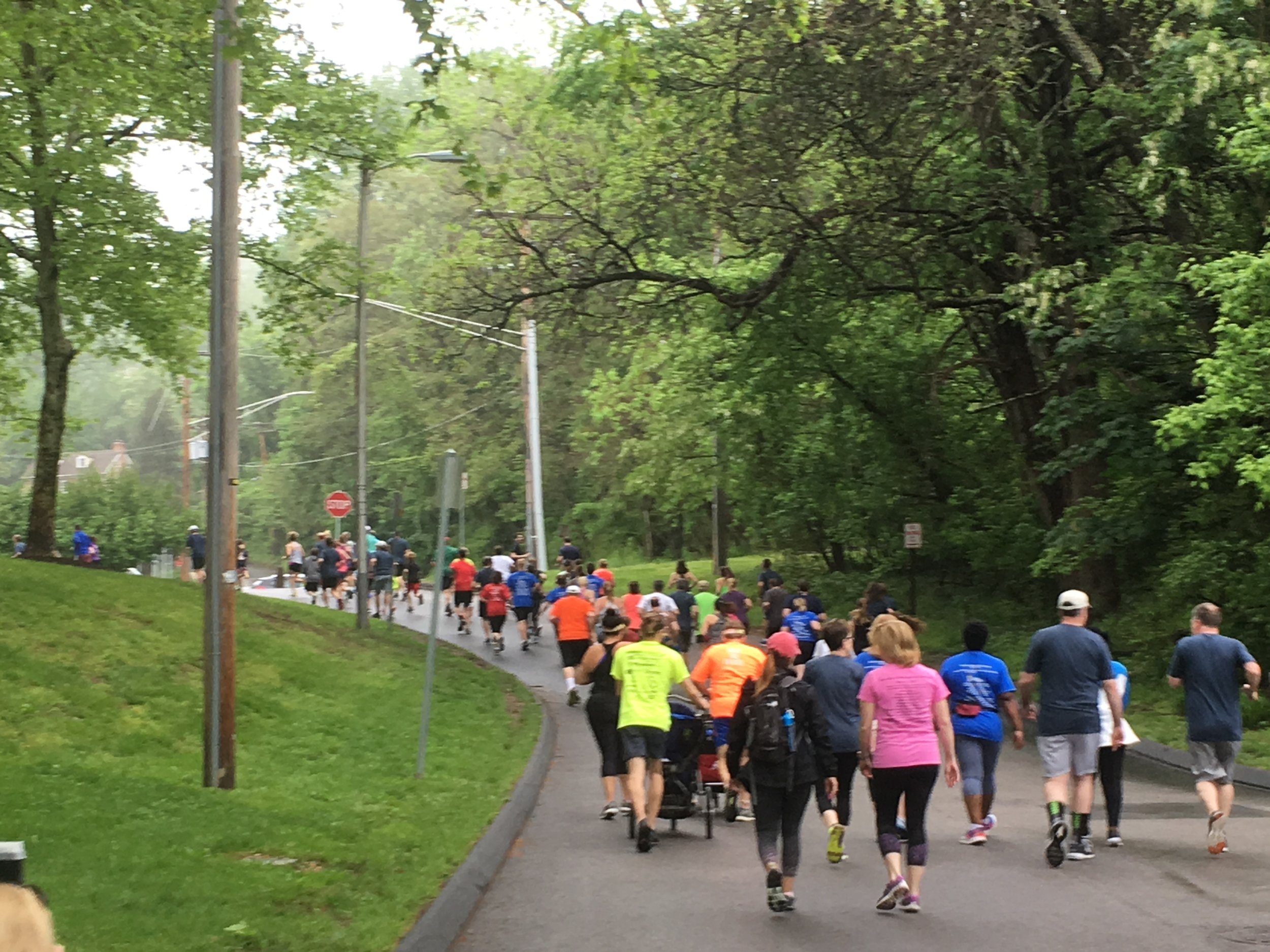 Hills of Milltown 5K 2018
Runners taking off towards the Hill of Hope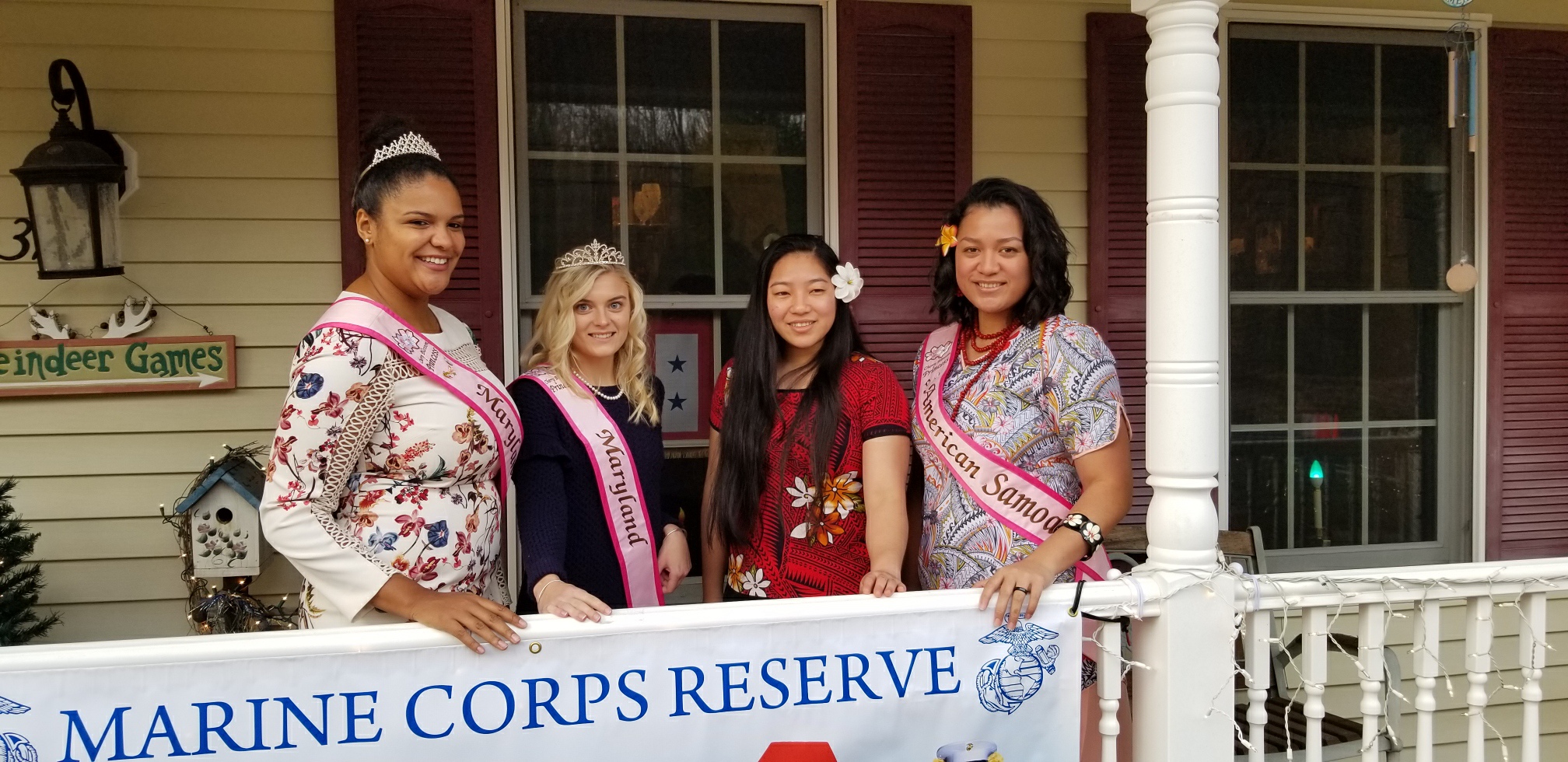 Cherry Blossom Princess Emily Pryzborowski
Blossoms of Hope and Maryland State Society are proud to announce our Cherry Blossom Princess (CBP), Emily Przyborowski! From left to right: Ashley Brown, 2018 CBP Maryland State Society, Emily Przyborowski, 2019 CBP Maryland State Society and Blossoms of Hope, Sheila Mataniu Lee, 2019 CBP American Samoa Society, and Angelina Malia Roberts, 2018 CBP American Samoa Society [with the sash]
Cherrybration Kickoff 2018
Celebrating a new Cherrybration season! From left to right, Lisa Hermodsson, Jen Bush, Vic Broccolino, Beth Bracaglia, Vera Simmons
Brackets for Good Happy Hour at SteelFire Kitchen and Bar
SteelFire Kitchen and Bar hosted a happy hour to raise funds for week 1 of Brackets for Good.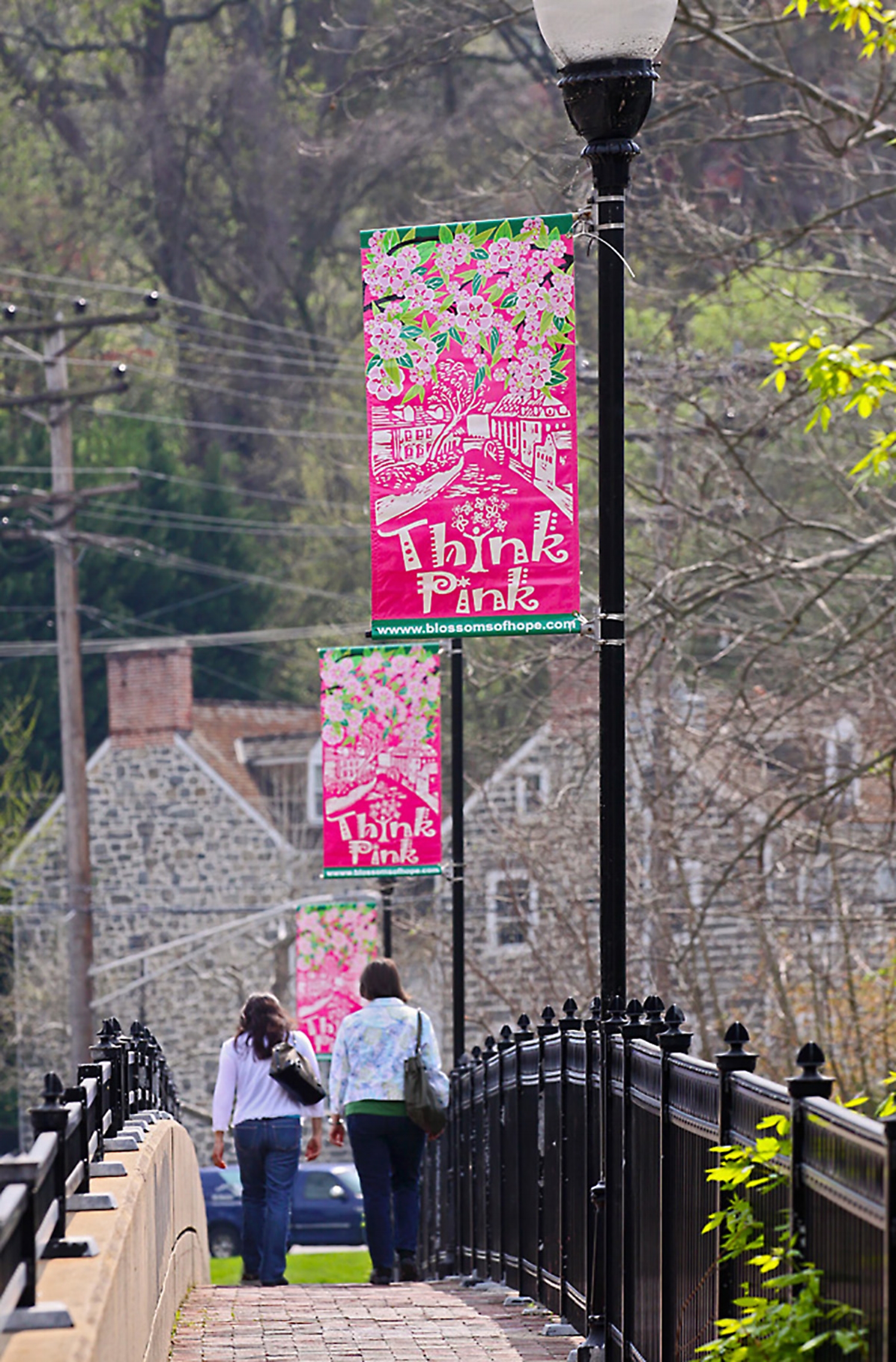 Think Pink banners Cherrybration Days in Ellicot City
2016 Power of the Purse volunteers.
Photo courtesy Pam Long Photography
2016 Power of the Purse. Anxious crowd awaiting opening of doors.
Photo courtesy Pam Long Photography
Board Members, Sherri Collins-Witzke and Regina Ford, delivering a Blossoms of Hope Kwanzan cherry tree to Governor Hogan's residence in Annapolis, April 2016.
Board members Ross Hecox, Wayne Johnson and Pete Mangione at 2016 Cherrybration days kickoff celebration.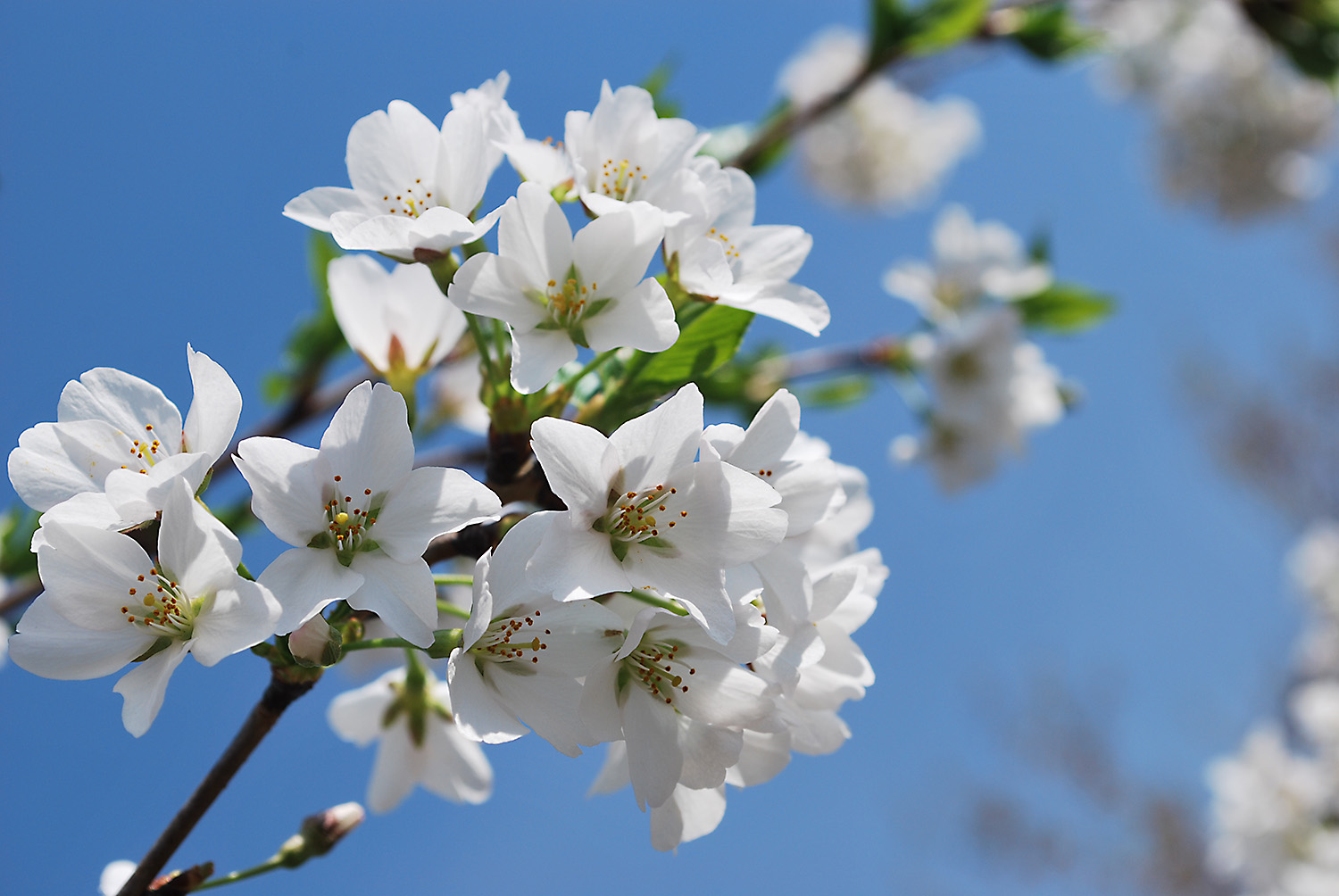 Legacy Japanese Cherry sappling from DC at Lake Kittamuqundi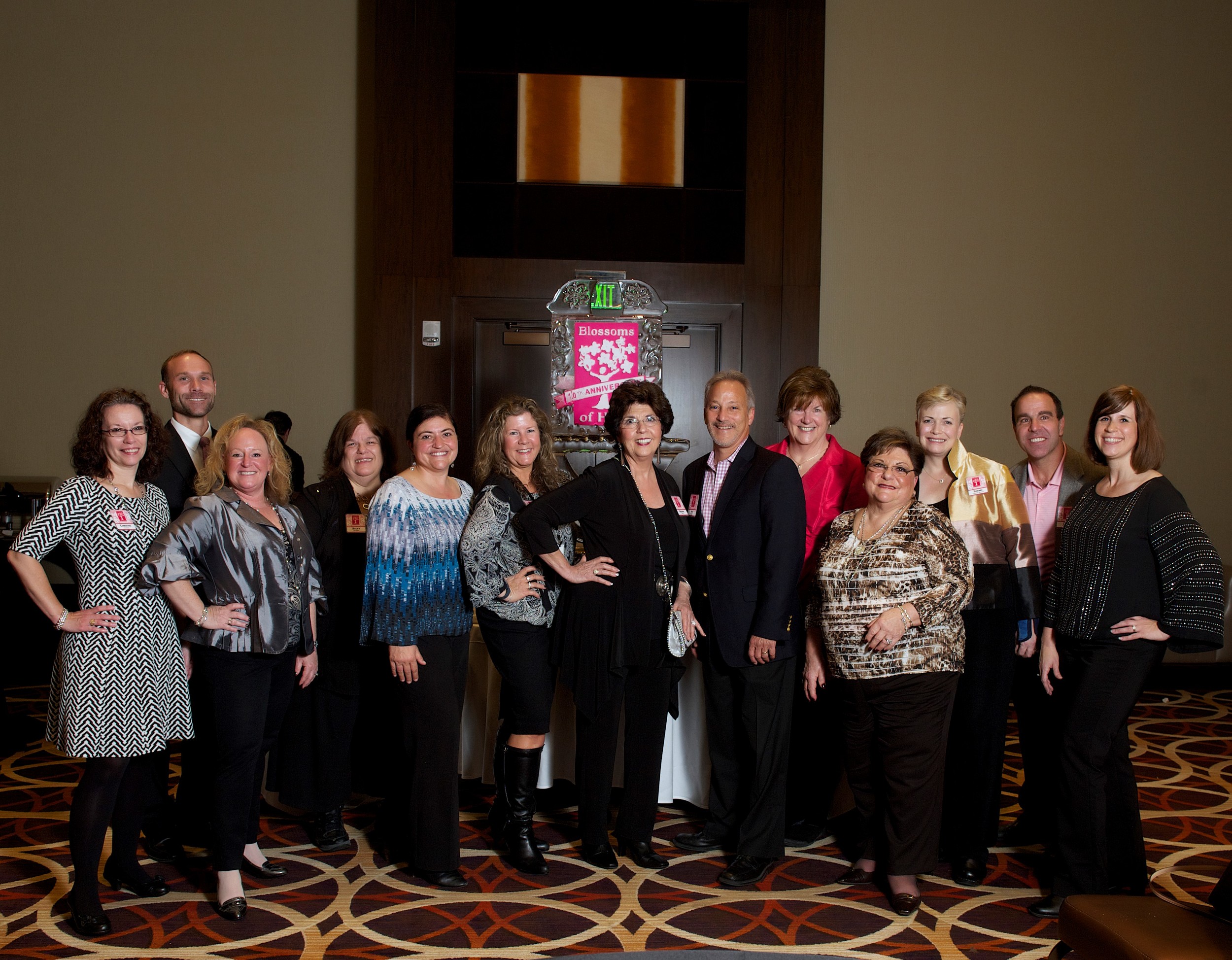 The Blossoms of Hope Board of Directors at the Diamond Casino Night in November 2015: Christie Lassen, Sean Harbaugh, Beth Ditman, Becky Mangus, Anita Broccolino, Michelle Wildman, Regina Ford, Joe Barbera, Mimi O'Donnell, Tina Broccolino, Sherri Collins-Witzke, Pete Mangione, and Blossoms of Hope Administrative Coordinator, Lene McCollum. Not in photo: Wayne Johnson and Janet Robey
Photo courtesy of Pam Long Photography
Joe Barbera presents the 2015 donation for the Claudia Mayer/Tina Broccolino Cancer Resource Center to Sandy Harriman and Shelley Brown at the Blossoms of Hope Diamond Casino Night at Horseshoe Casino.
Photo courtesy of Pam Long Photography
Praxis Engineering donated $3000 to Blossoms of Hope in October 2015 for Breast Cancer Awareness Month. Pictured: Jerry Schepers of Praxis Engineering, Joe Barbera of Blossoms of Hope, and Ross Hecox of Praxis Engineering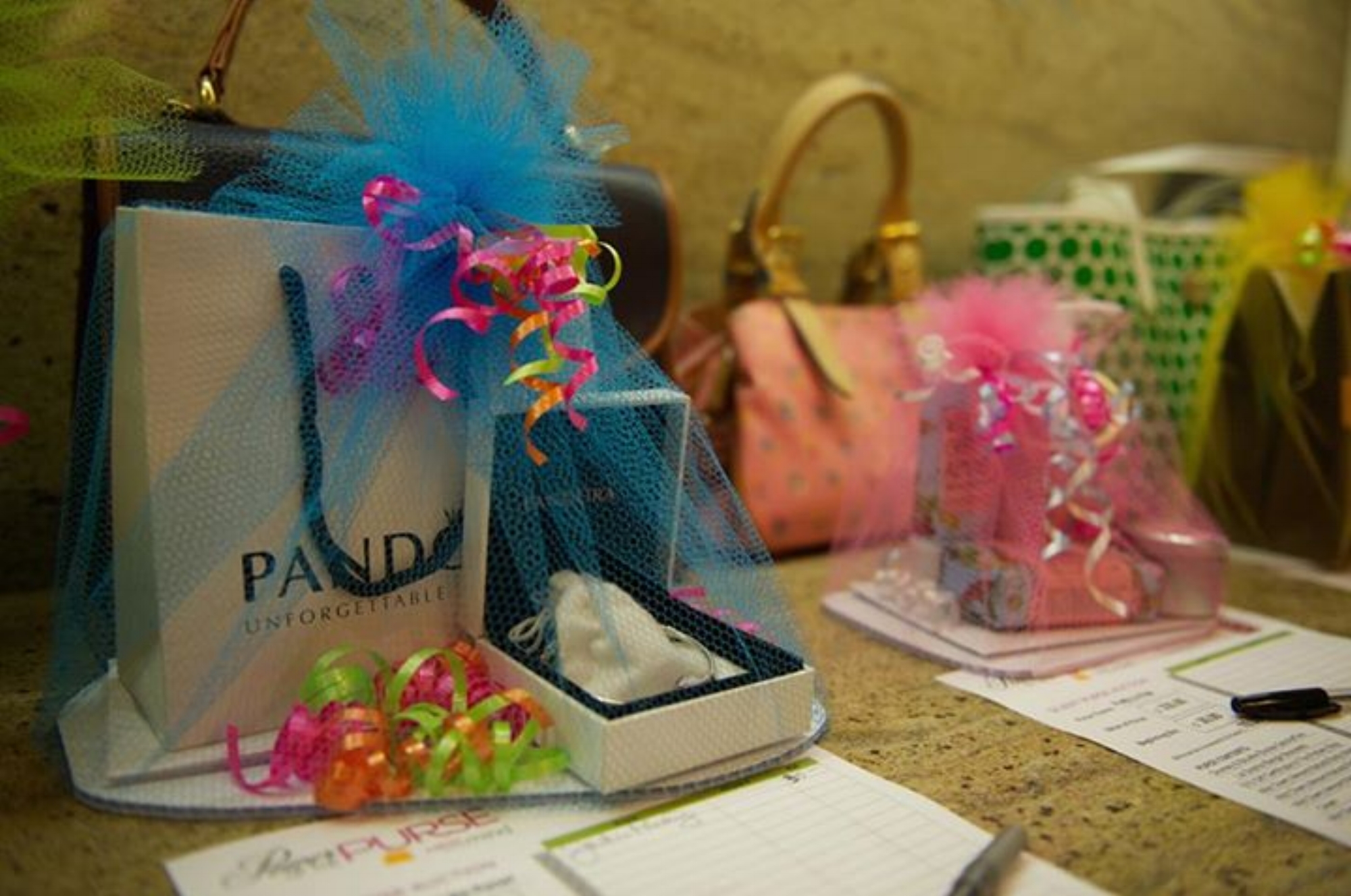 Power of the Purse is scheduled for Monday, June 8th, 2015 and will be held at Fretz Kitchen Showroom in Columbia. Gently used and vintage purses will be available for cash and carry. New and designer handbags, some of which will be filled with goodies, will be included in the Silent Auction. There will be light fare, networking, and much more!
Photos courtesy of Pam Long Photography
Cherry Blossoms tree close to Savage Mill.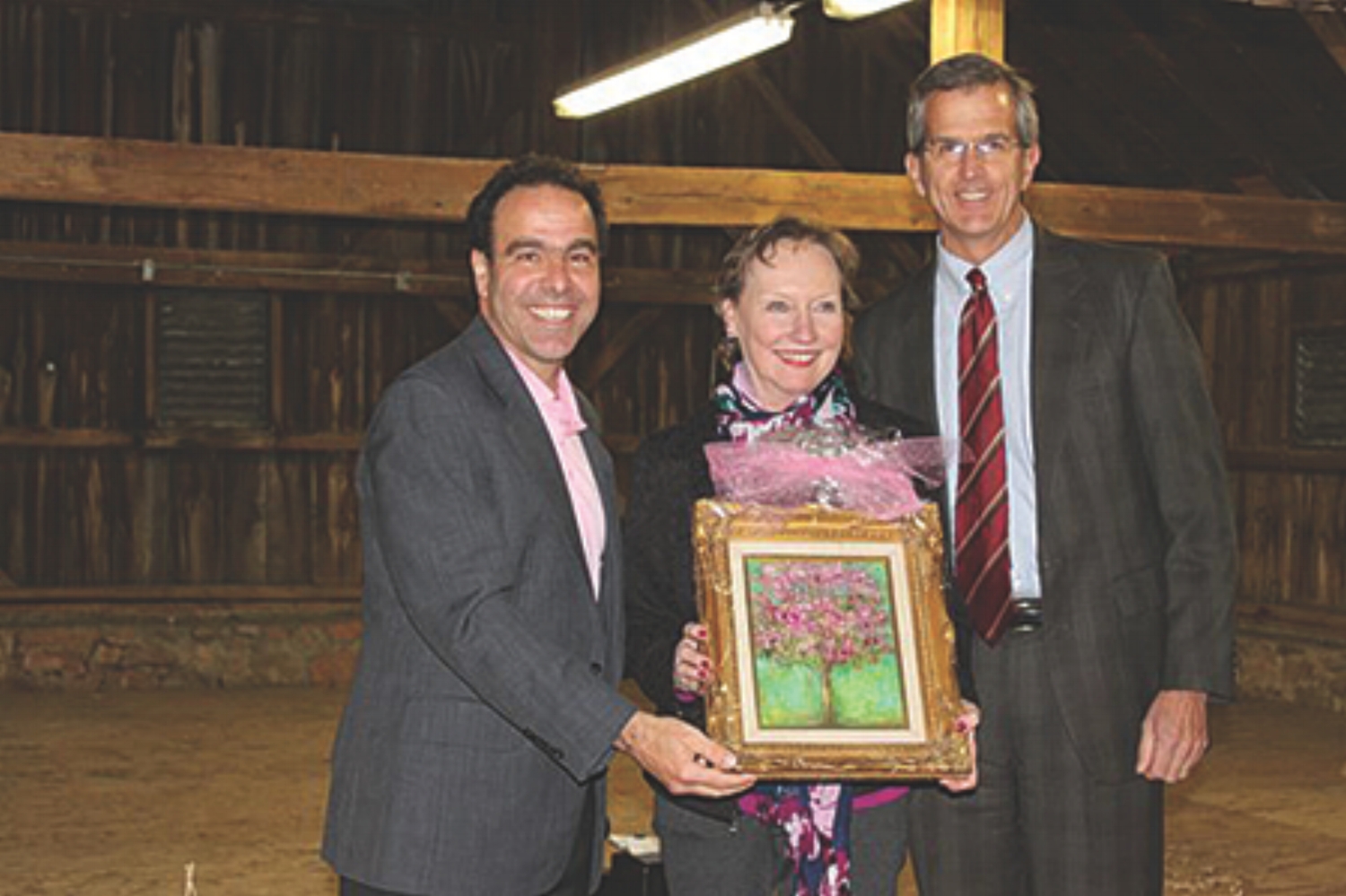 Pete Mangione giving a copy of "Cherrybration" painted by Teri Rizzuti to Sandi Harriman, Howard Hospital Foundation Exec Director and Paul Gleichauf, of Howard County General Hospital in April 2014 at the planting of a cherry tree at Wilde Lake Park honoring Jim Rouse's 100th birthday.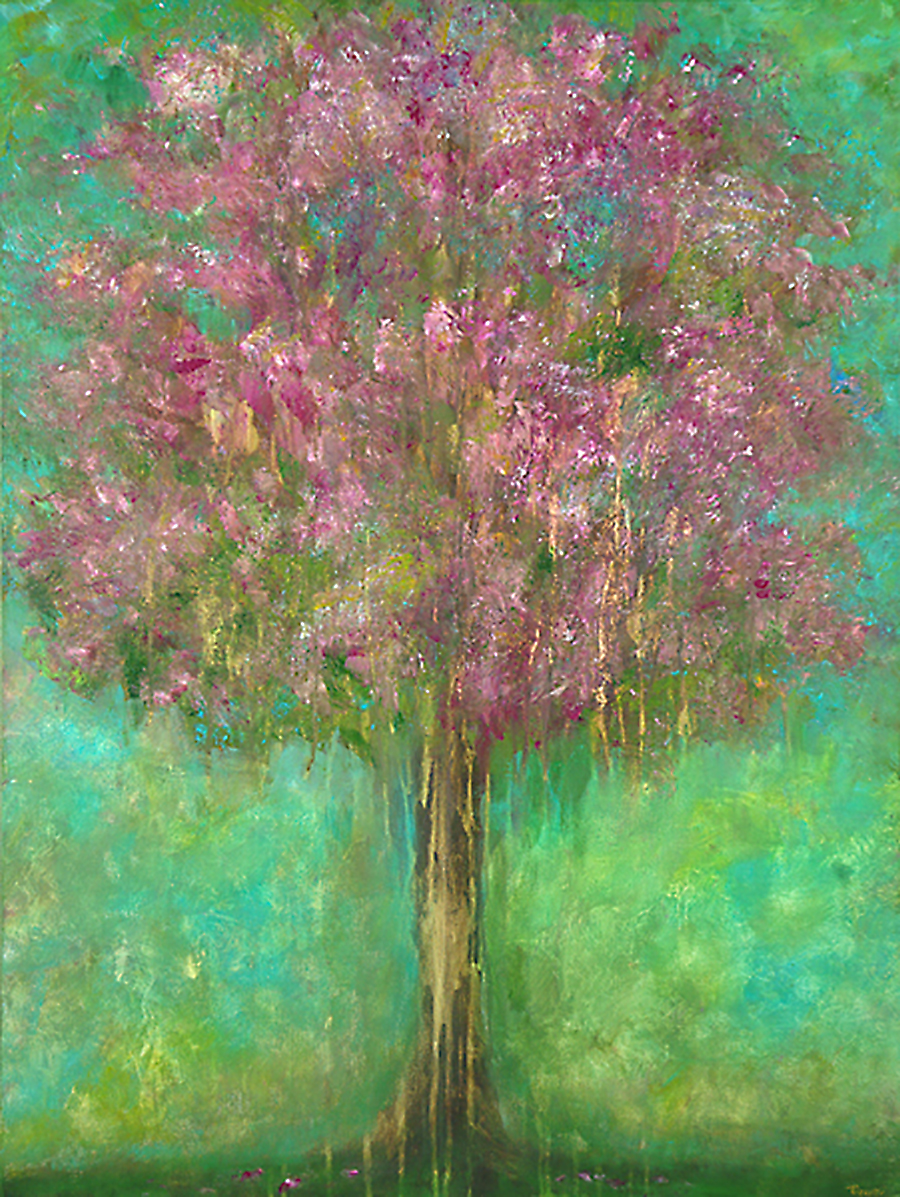 "Cherrybration" by Teri Rizzutti
Steve Wicker of Iron Bridge Wine Co. returning the Pink Plate Challenge award to Joe and Mary Barbera of AIDA Bistro & Wine Bar for bringing in the most donations during 2014 Cherrybration Days Pink Plate specials.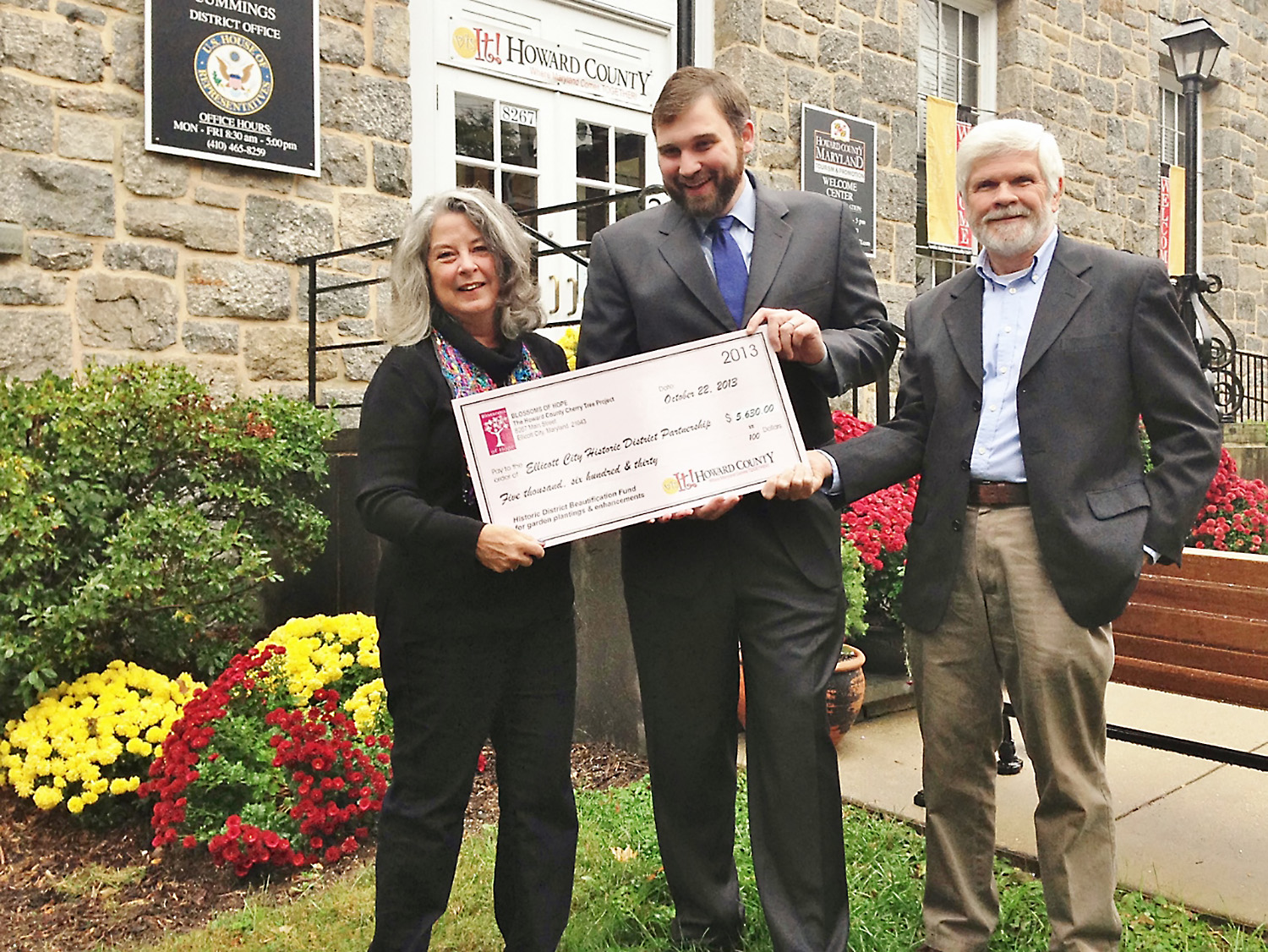 EC Historic District Partnership donation from BOH 2013
Everyone donned their pink tutus to present a special photograph and book from Blossoms of Hope to the Claudia Mayer Cancer Resource Center in 2012.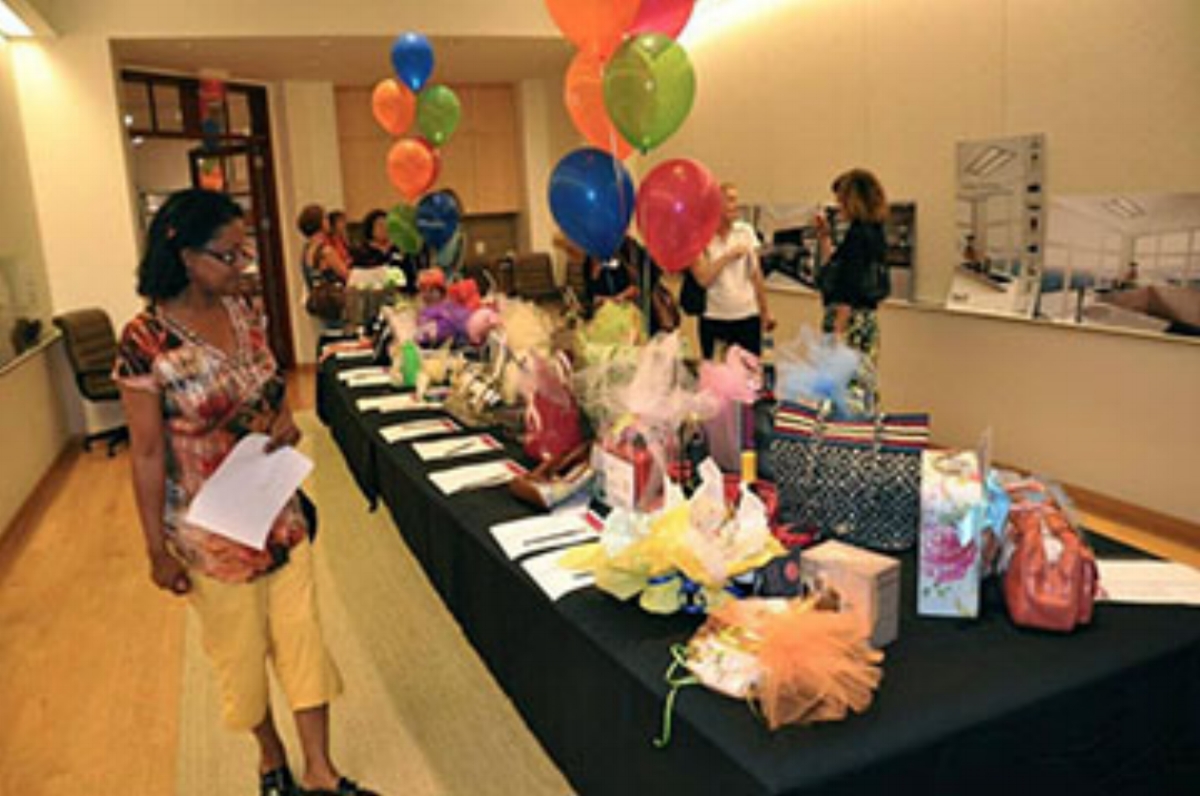 Power of the Purse 2012:
Photos courtesy of Pam Long Photography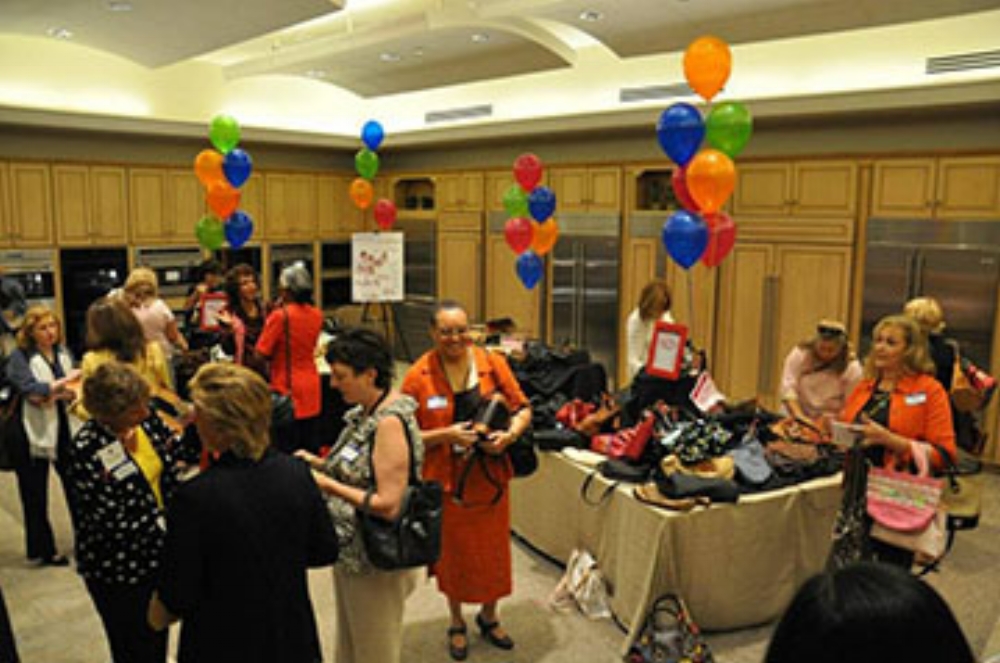 Power of the Purse 2012:
Photos courtesy of Pam Long Photography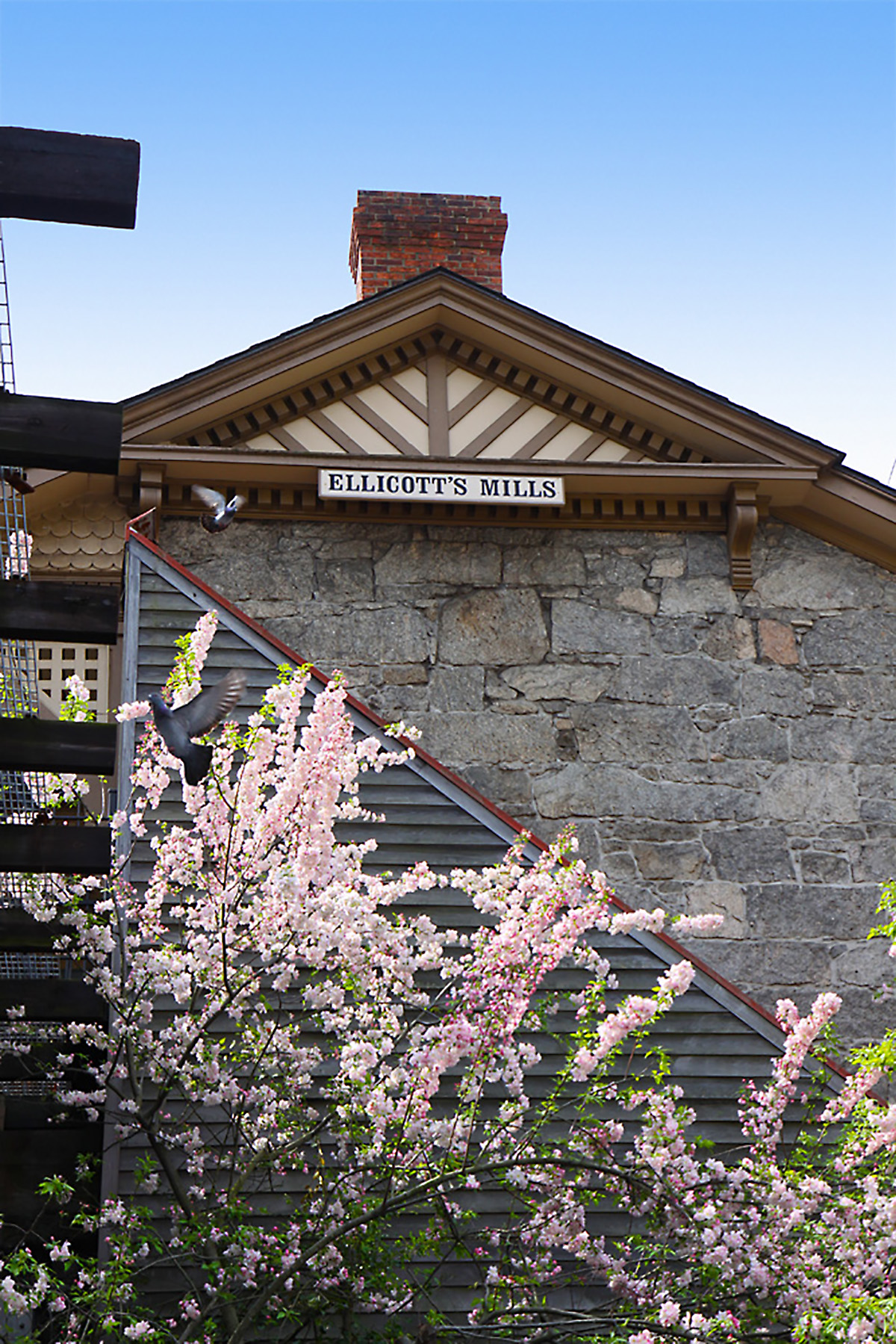 Cherry trees blooming at B&O tain depot 2011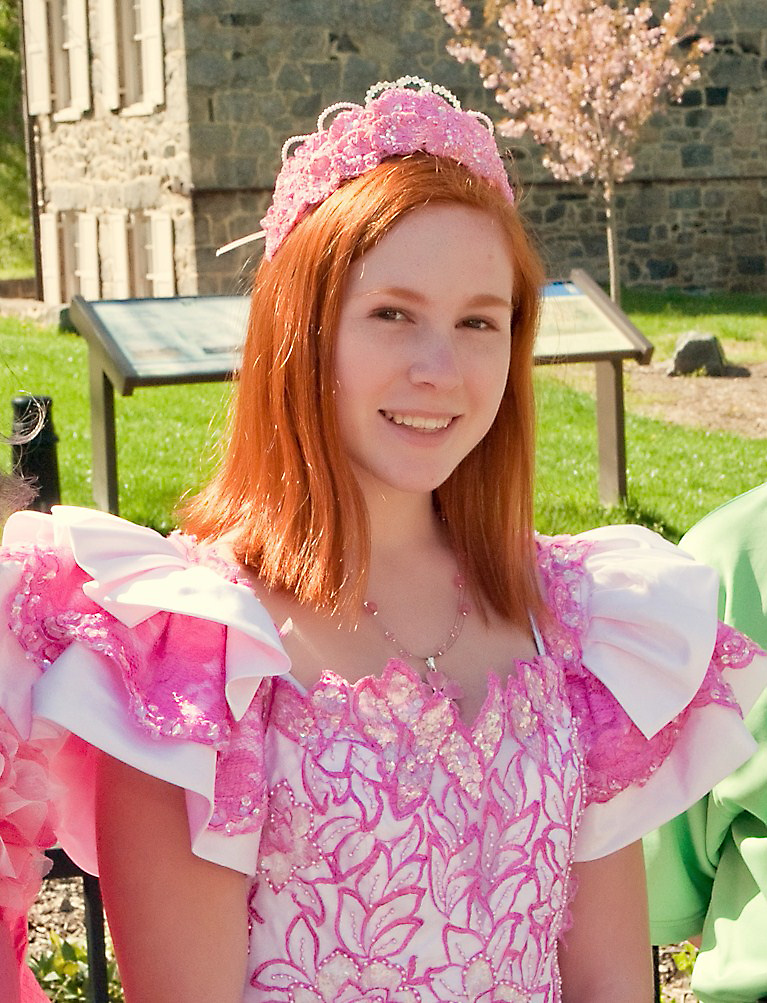 Cherrybration princess 2010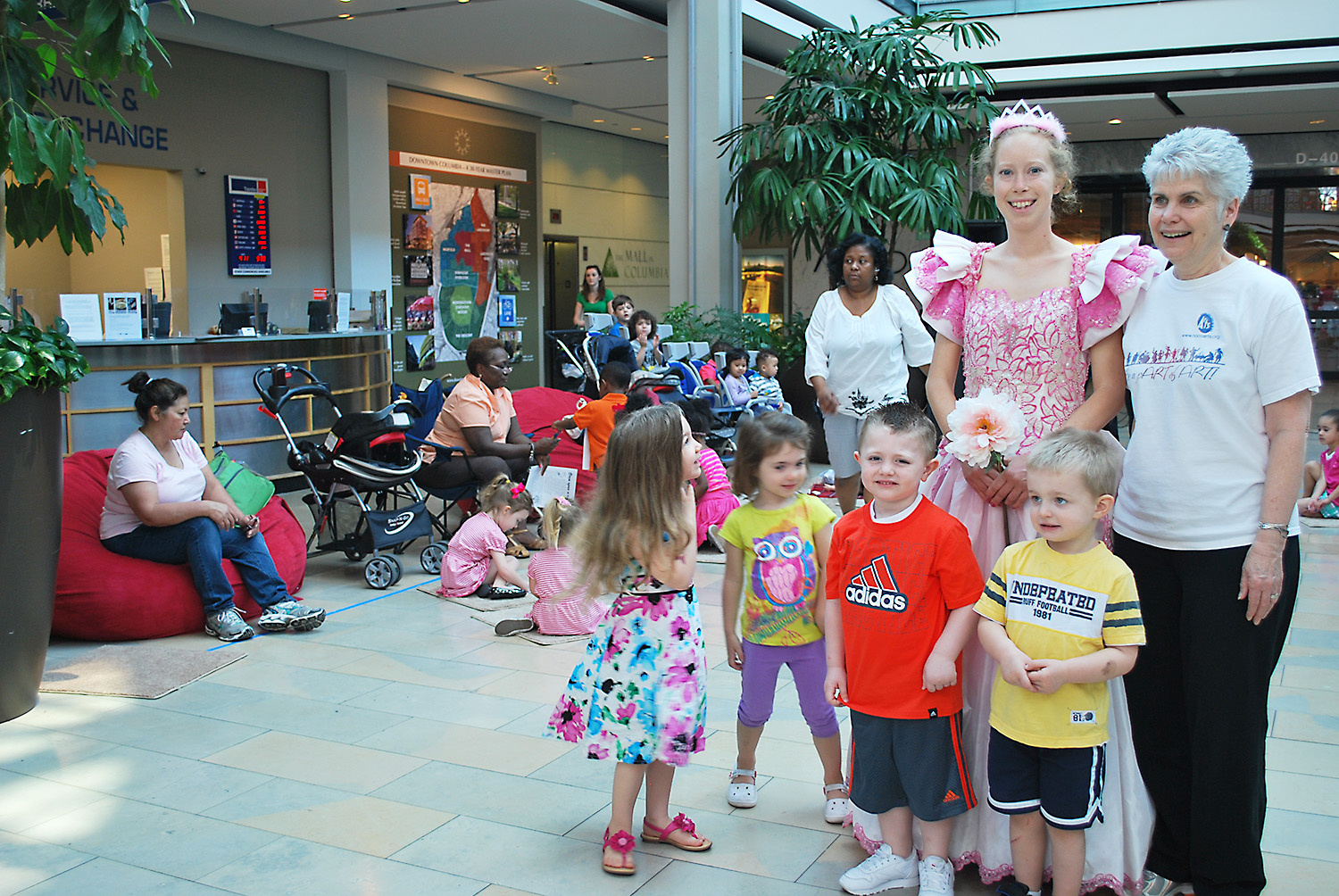 Cherrybration Days at the Mall in Columbia with Cherrybration Princess and county council member Mary Kay Sigati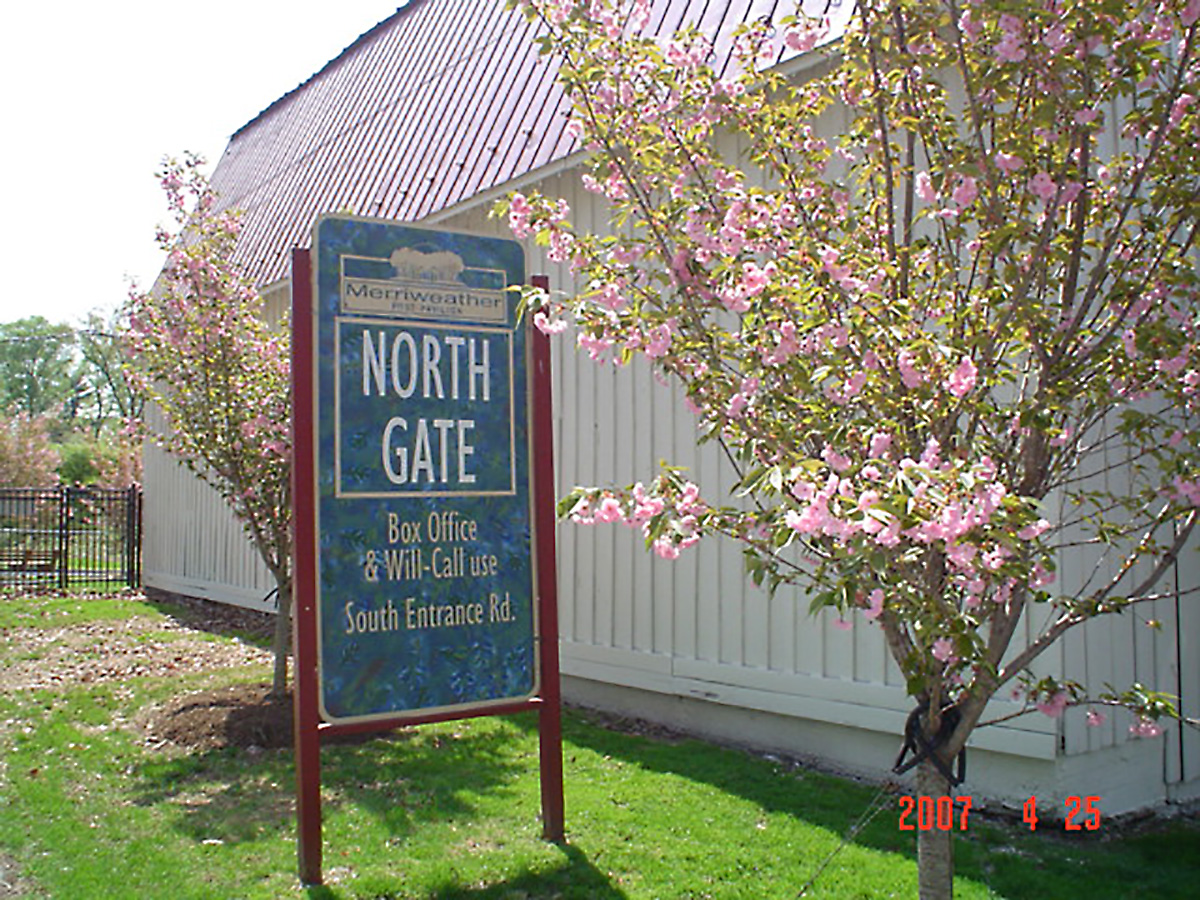 Cherry tree at Merriweather post 2007
Planting the first tree of the Camberley Housing Development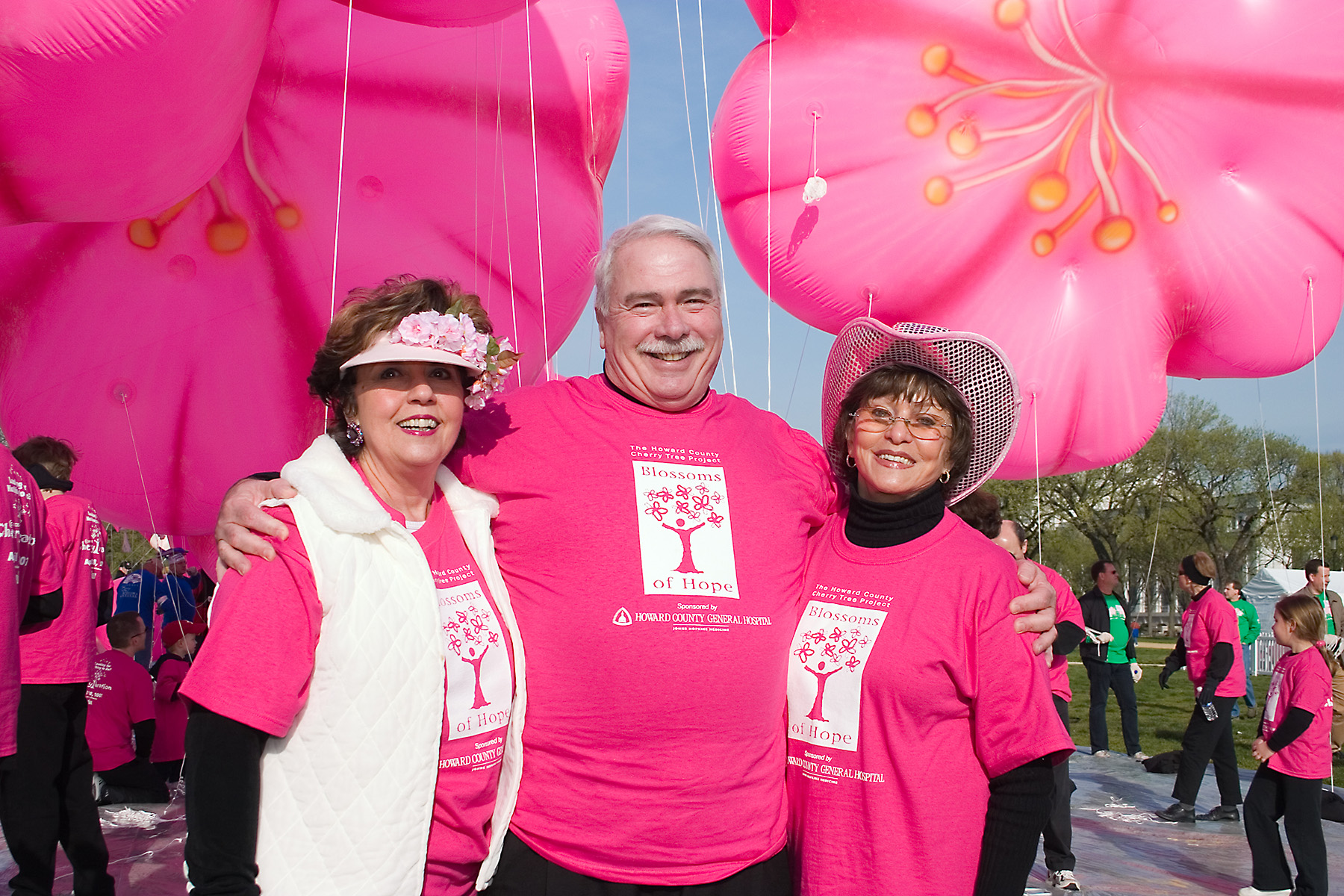 National Cherry Parade 2007: Regina Ford, Jim Robey, Marge Rappaport